ROTARY WING UAS IN THE SPOTLIGHT
Fixed-wing unmanned air systems (UAS) have dominated spend by armed forces globally. Longer endurance (24 hours plus) has tended to work in their favour. But now rotary-wing UAS are having their moment in the sun as armed forces look to complement fixed-wing and manned capabilities in the domains of maritime surveillance, search and rescue and anti-submarine warfare.
Rotary-wing UAS have various advantages over fixed-wing platforms: greater manoeuvrability; vertical take-off and landing means they do not require runways; they have a much reduced logistics footprint; and can also support more weight, which means they have a greater payload capacity.


"The main reason why rotary wing UAS platforms are becoming more popular versus fixed wing is the reduced logistical footprint on board naval battleships, which have less hangar space," explains David Willems, head of business development at UMS Skeldar, which is a joint venture between Sweden's Saab and UMS AERO GROUP of Switzerland. "Rotary wing UAS can also carry multiple sensors so you can perform more missions and extend ISR beyond line of sight."
A pre-production configuration of the AW Hero with the Leonardo Gabbiano Ultra-Light radar installed was displayed at the Paris Air Show last June. Leonardo is investing heavily in unmanned capabilities and its new AWHERO production line at its Sistemi Dinamici production facility in Pisa. The company says the AWHERO is being thoroughly assessed by potential customers worldwide. The AWHERO "is the only rotary UAS in its class," says Leonardo, "designed to the same safety design concepts applied to [manned] helicopters such as systems redundancy and guarantees, high reliability and maintainability, ensuring low operating costs."


The platform can be used for both civilian and military applications including, disaster relief, environmental monitoring, pipeline-powerline monitoring, ISR, force protection, combat support, route clearance, cargo resupply, anti-piracy, maritime security operations and Beyond Line of Sight communications relay for other unmanned systems. It can also be teamed with manned helicopters.
But the most well-known and widely used rotary wing UAS is Schiebel's CAMCOPTER® S-100, which is operated by the UAE Armed Forces, and the French and Australian navies. It is also used by the European Maritime Safety Agency (EMSA). The CAMCOPTER first entered the market in 2006 and has notched up more than 55,000 operating hours.


However, Willems says UMS Skeldar's V-200 has a clear advantage over the CAMCOPTER® S-100, as its platform features a NATO-compliant heavy fuel engine provided by Hirth Engines. "Heavy fuel engines use the same fuel that is on board ships, so you don't have to store different fuels," he explains. "We're confident about the design of the platform, which is done in a way that is easy to maintain and access while deployed in the field."


Neil Hunter, Director of Business Development at Schiebel, says the company is developing its second-generation heavy fuel engine alongside its very successful rotary wankel gasoline engine. The Royal Australian Navy (RAN) will be the first to receive this new heavy engine designed specifically for the maritime domain. According to a report in Jane's 360, the initial JP-5 heavy fuel engine Schiebel provided to the RAN did not meet its endurance requirements.
"One of the things we pride ourselves on is that the CAMCOPTER S-100 can fly with a maximum take-off weight of 200 kg, but 50% of that can be used for payloads."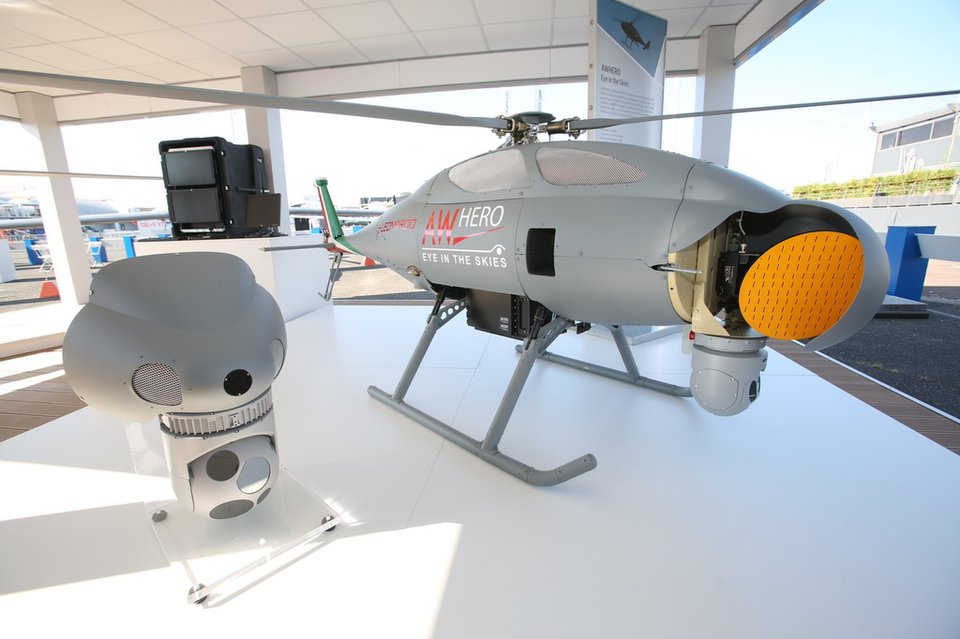 AWHERO
Manufacturer: Leonardo
Operators: The AWHERO is part of the OCEAN 2020 operational demonstration. It has also been demoed to the Royal Australian Navy. Italian military certification of the UAV is scheduled for the end of 2019.
Maximum Take-off Weight: 200 kg
Engine: Heavy Fuel (JP-5, JP-8, Jet A-1)
Max Speed: 90 knots (167 kph)
Endurance: 6 hours at 35 kg payload
Payloads: EO/IR, Turret Maritime Radar, SAR, ESM, IFF, LIDAR, AIS, Loudspeaker, Distress Sensor, Storage Dispenser
UMS Skeldar's V-200 rotary wing UAS was selected by the German Navy to be deployed from its Corvette Class KC-130 by the end of 2019. A V-200 fitted with an Active Electronically Scanned Array (AESA) radar and Electro-optic infrared (EO/IR) camera will also be used to provide "over-the-horizon" situational awareness to the Royal Canadian Navy and Special Operations Forces Command.


The joint-venture company is also participating in OCEAN 2020, a European Defence Fund strategic research programme for naval surveillance technology and maritime safety, which will see manned systems teamed with unmanned systems of different types (fixed wing, rotary wing, surface and sub-surface). The first OCEAN 2020 operational demonstration took place in the Mediterranean in November 2019. It was co-ordinated by the Italian Navy and saw Leonardo's AW Hero and Solo unmanned helicopters operate from Italian naval units.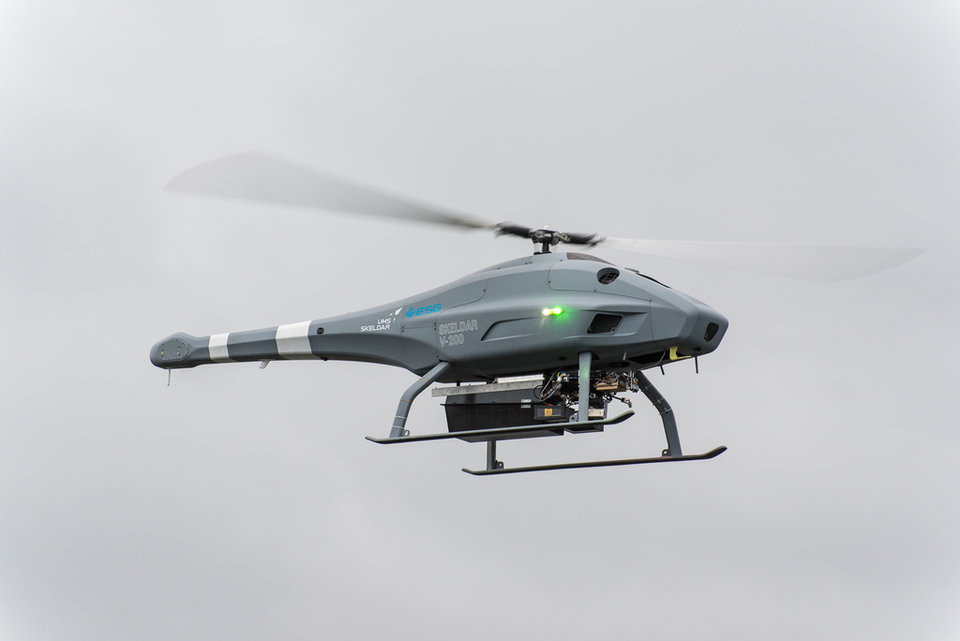 The Skeldar V-200
Manufacturer: UMS Skeldar (Saab and UMS Aero)
Operators: Germany, Canada, EMSA
Maximum Take-off Weight: 235 kg
Max Air Speed: 150 km/h
Endurance: 5+ hours subject to size of fuel tank and payload configuration
Fuel: Heavy Fuel (Jet A1, JP5, JP8)
Payloads: EO/IR gimbals, LIDAR, ViDAR and AIS transponder, SIGINT, ELINT, COMINT
High-end rotary wing unmanned aerial systems are demonstrating their value for a wide range of missions. They can carry multiple payloads and be teamed with manned helicopters.
By Anita Hawser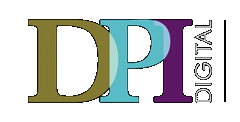 High-end rotary-wing UAVs can carry multiple payloads at the same time. "One of the things we pride ourselves on is that the CAMCOPTER® S-100 can fly with a maximum take-off weight of 200 kg," says Hunter, "but 50% of that can be used for payloads. The payload can be split between fuel and sensors, so you can have two, three or four different sensors on board at the same time." The CAMCOPTER's standard-flight configuration includes EO/IR sensors, Synthetic Aperture Radar (SAR), Light Detection and Ranging (LIDAR) scanners. Optional payloads include, communication relay, SIGINT, maritime radar, as well as underslung loads.
Hunter says Schiebel will be the first company to put a maritime radar on a rotary tactical UAS of this size. The company also plans to integrate Ultra Electronics' sonars and sonobuoys onto the CAMCOPTER® S-100, which will give it a unique anti-submarine warfare capability. "The depth of the sonobuoy could potentially be controlled using a fibre-optic cable attached to the UAS," says Hunter.


In 2018, Airbus and Schiebel demonstrated teaming the CAMCOPTER with a manned helicopter, with complete launch, recovery and control of the UAS from the airborne manned helicopter. Control was also temporarily handed over to a ground-based control station by the pilot in order to simulate the return of the manned helicopter for refuelling and allowing the UAS to continue its mission. "Rotary wing UAS are not there to replace a manned helicopter, but to complement it," says Hunter. "In the world of search and rescue, one can deploy the UAS for six to 10 hours in one mission to find what you're looking for in the water, and then launch a manned helicopter to initiate the recovery."
Unmanned systems are able to do the "dull, dirty and dangerous" work, whilst manned systems stand-off safely in the distance. In eastern Ukraine, the CAMCOPTER is used by the Organization for Security and Cooperation in Europe's Special Monitoring Mission (OSCE SMM), which is responsible for ensuring that the Minsk Protocol between Russia and Ukraine to resolve the conflict in the region is adhered to. The OSCE SMM had to temporarily halt its UAV monitoring mission after the CAMCOPTER was repeatedly shot down by surface-to-air missiles and routinely jammed. Scenarios like these prompted Schiebel to develop ways for the CAMCOPTER® S-100 to safely operate in GPS-denied environments.

CIVILIAN AIRSPACE
One of the fastest growing segments for rotary-wing UAS deployment is civilian and commercial applications where they are being used for tasks such as inspecting oil and gas pipelines, border monitoring, geophysical surveys, maritime search and rescue and environmental monitoring. EMSA leases out Schiebel's CAMCOPTER® S-100 to various European member states for coastal patrol flights, on-demand incident monitoring missions and specific inspection operations. The VTOL UAS is currently on loan to Croatia, which is using it for coast-guard related functions, including vessel traffic monitoring.


EMSA says the CAMCOPTER has several specialised features which make it particularly useful to the Croatian authorities, including its ability to operate during the day and night, a maximum range of 100 km and six hours operational flight time. It also features Wescam's MX-10 optical and infrared cameras, as well as an Automatic Identification System (AIS) receiver and a PT-8 Oceanwatch automated maritime surface search sensor. "This sensor detects targets at sea during the day and is particularly useful in man-over-board situations," states EMSA. EMSA has also contracted UMS Skeldar's V-200 fitted with a Fuel Sulphur Content dual sniffer system, daylight and infrared cameras, as well as an AIS receiver, to measure individual ship's sulphur emissions in Danish waters.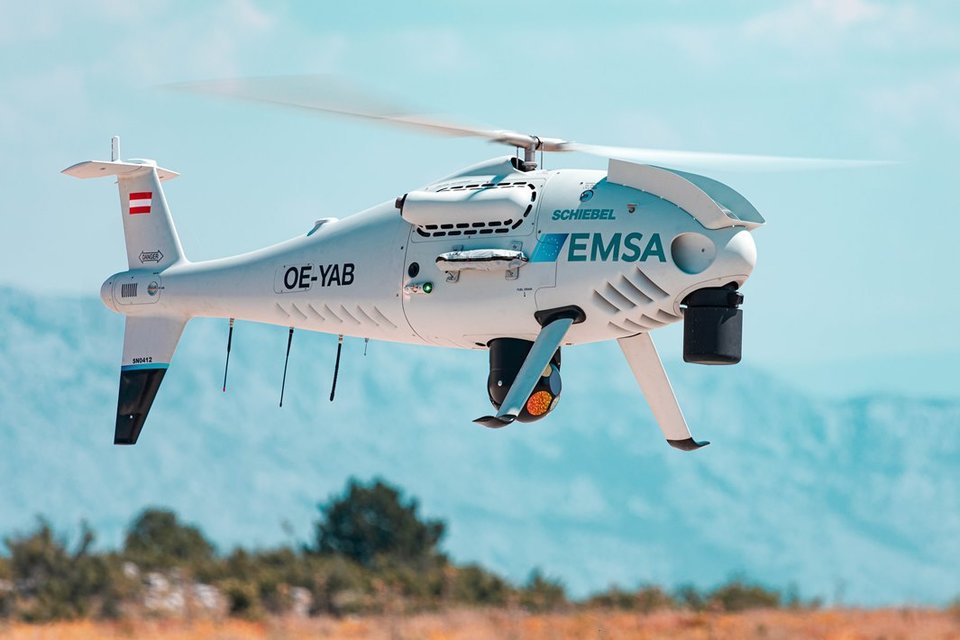 CAMCOPTER® S-100
Manufacturer: Schiebel
Operators: Australia, France, UAE, United States, EMSA
Maximum Take-off Weight: 200 kg
Max Speed: 137 mph
Endurance: >6 hours with 34 kg (75 lbs) payload plus optional external fuel tank extending endurance to >10 hours
Fuel: 57 l (15.0 gal) AVGAS 100LL, JP-5 (NATO F-44), Jet A-1 (NATO F-35)
Payloads: Sensors (EO/IR), optics, SAR, LIDAR, maritime radar, ground penetrating radar, SIGINT
With rotary wing UAS's applications in the civilian and commercial space set to grow exponentially, the next step, says Hunter of Schiebel, is to certify these platforms to fly in civilian airspace. "Work is now underway within the company to achieve this goal in the next few years," he says.